You'd kill for him, wouldn't you?
Hey folks!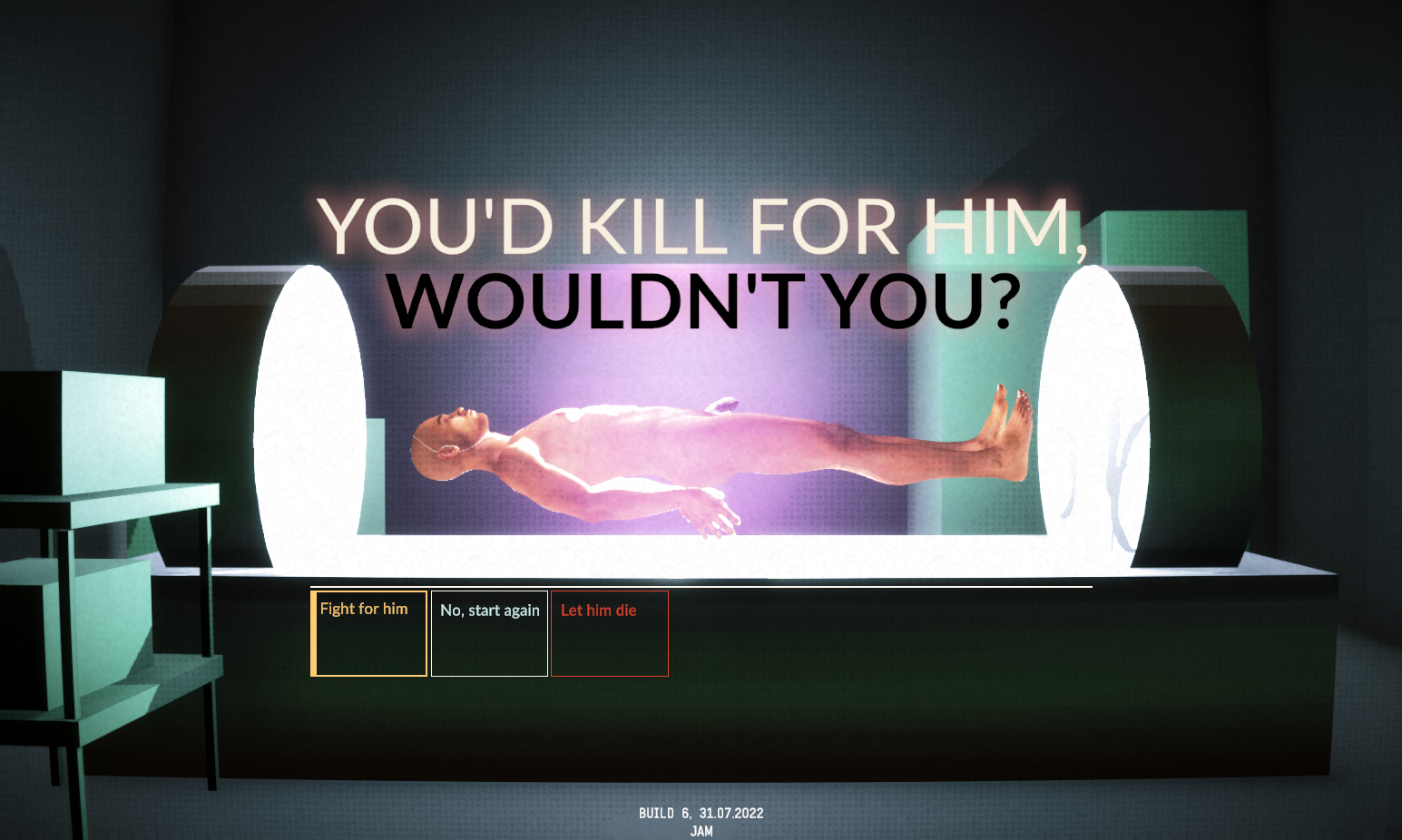 It's nearly the end of Yaoijam 2022, and I'm feeling pretty good about what we got. 3 months ago I set off with pre-production to figure out the scope & ideas of it, and sitting here at the end... I pretty much nailed my targets! (Except for uhh, allowing time to revise my work, and also I feel the animations are lacking, and also there's some gameplay AI logic that's broken, and and and-)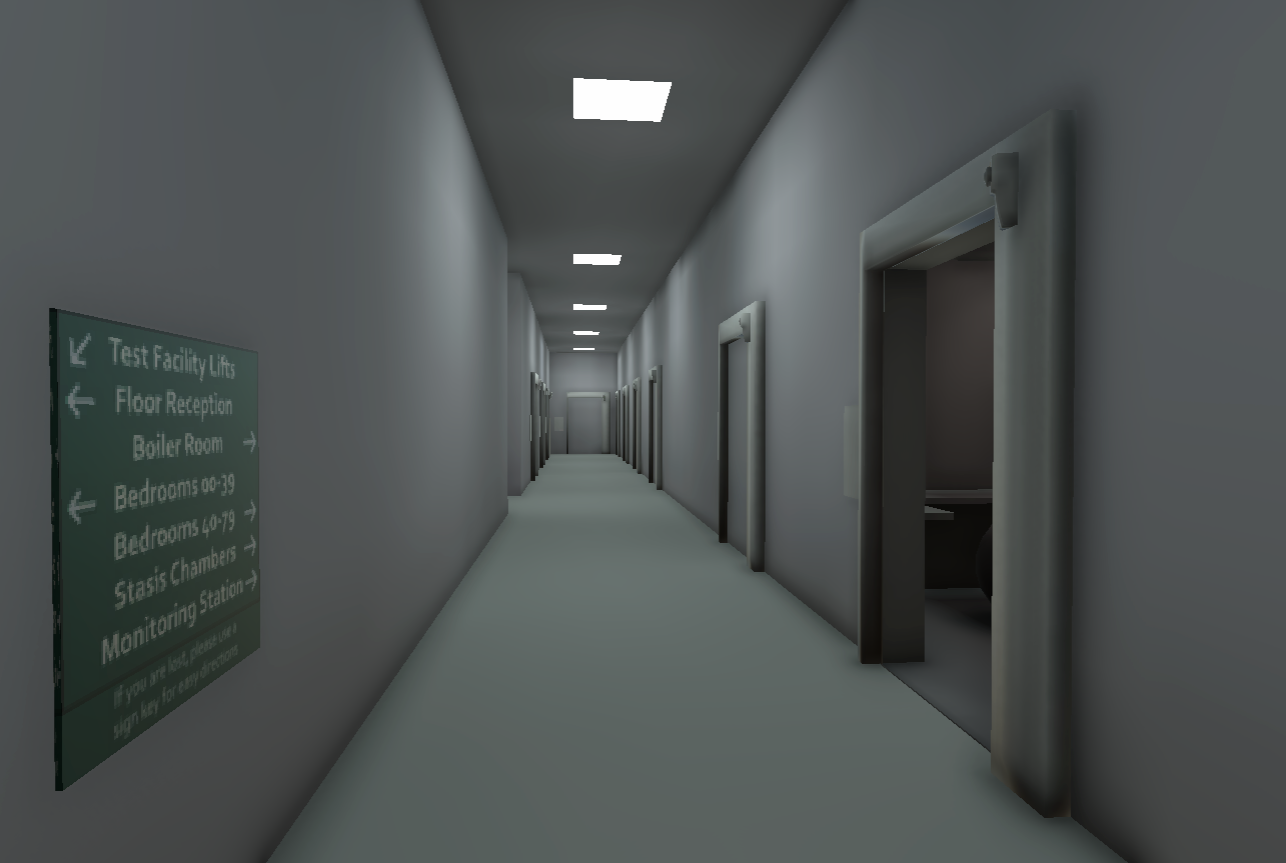 Now that I'm at the finish line, this one feels a lot more exhausting than before - I think following Day of Maintenance my personal standards have been raised pretty high, so now I'm hungry to match it, so everything that's left on my todo list (animation polish, some sounds, some UI, a load of writing revisions...) are all much harder to dig up the willpower for.
But that's not to say I'll abandon this game! I have a lot of fun ideas for sequences and gameplay mechanics, I think it's just me having to acknowledge that my usual week-to-week is busier with other commitments, and that even getting this far was a major success!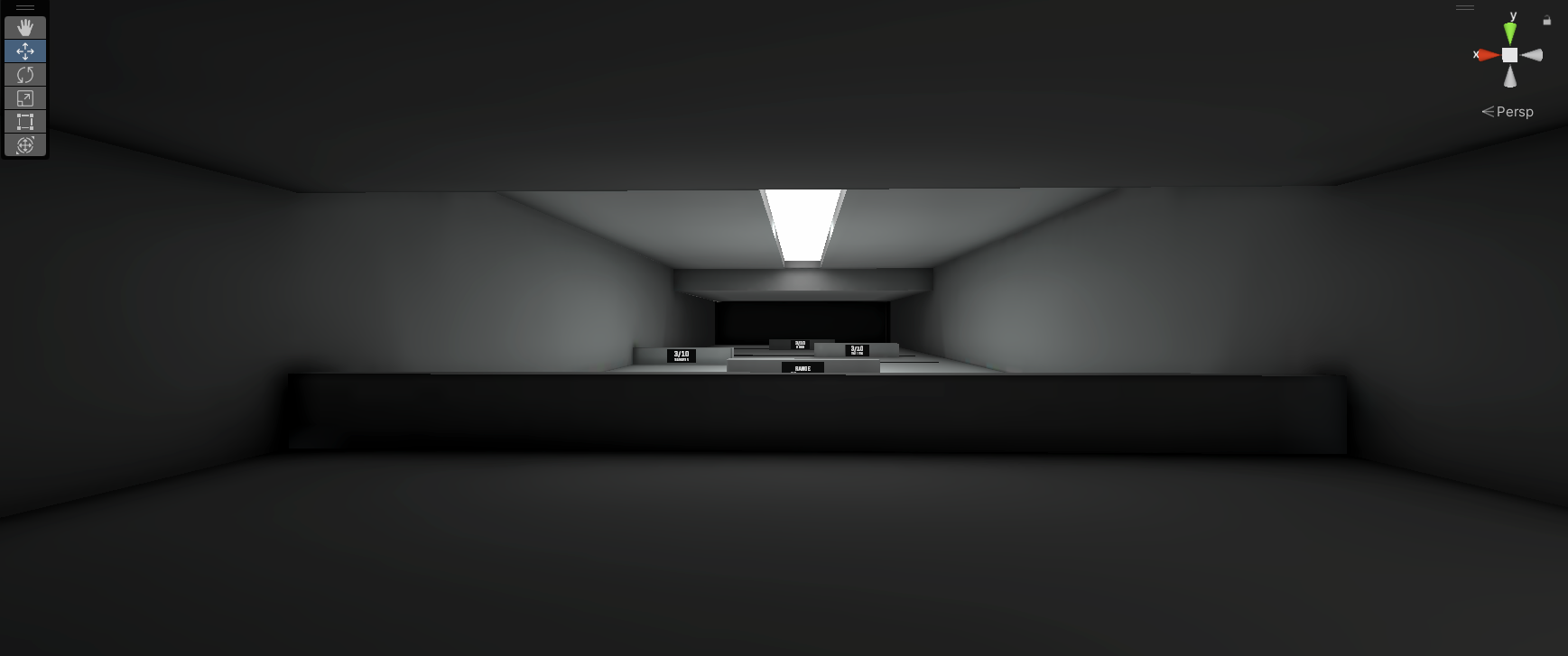 One thing I really am in joy with for this project is it was my first 18+ game, that I was able to go fully self-indulgent with sculpting some genitalia, and animating a sex scene (which turns out: getting two root-motioned armatures to align properly in Unity is a fucking nightmare for the uninitiated)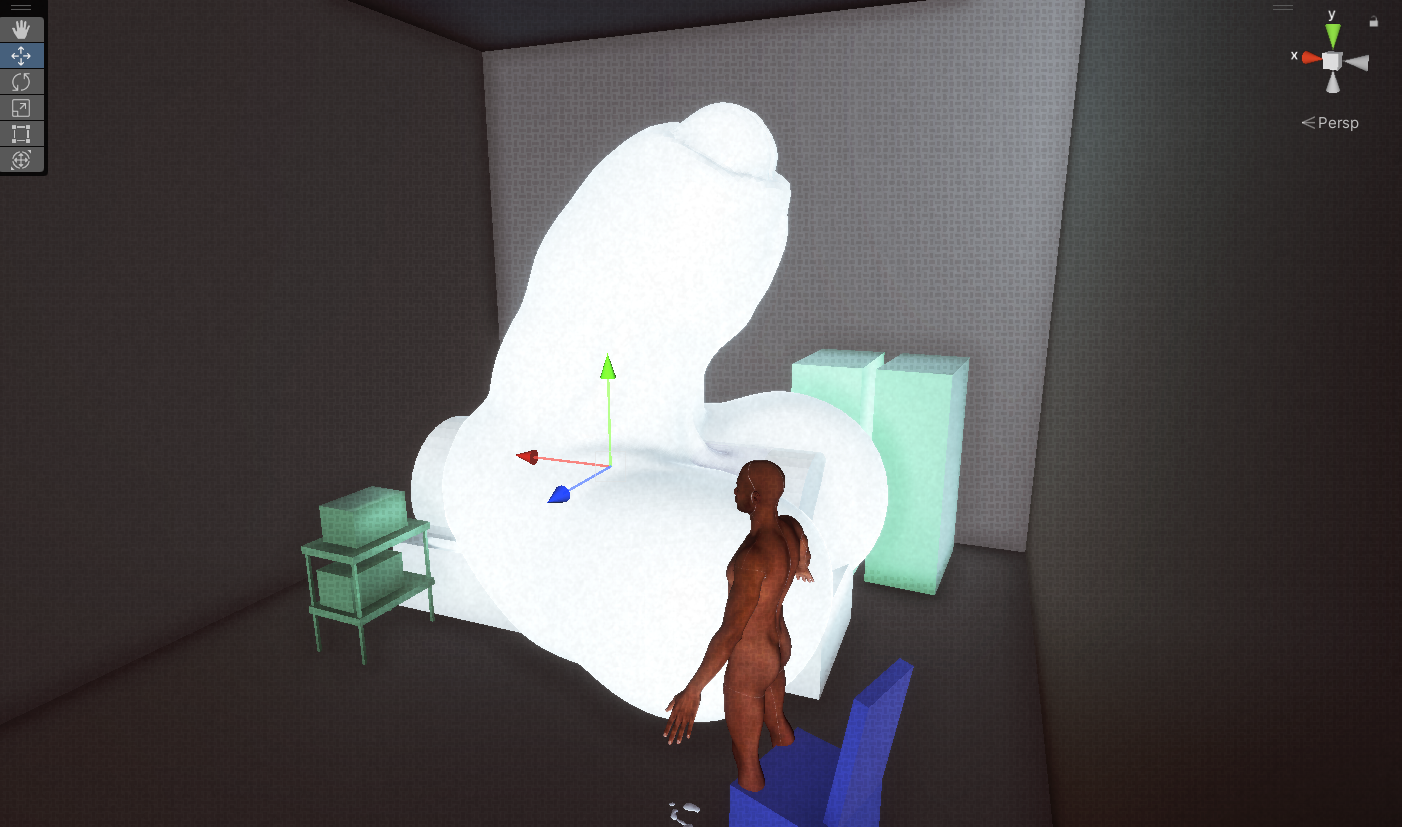 In the future I'll need to revise a lot of how this scene plays out, but as a prototype of "can I (an animator newbie) arrange two characters to slap meat?", it more than does the job.
With all that said, I'm going to be publishing the first build of the game later today to submit to the jam; then hopefully get a patch done next weekend.
After that? Well. I do have ideas, but then I also want to play with Narrat or Godot, but then I think this project has good potential for dream sequences and more morbid FPS gunplay...
See y'all later.

Get You'd kill for him, wouldn't you?