You'd kill for him, wouldn't you?
A downloadable game for Windows, macOS, and Linux
"Well, with the stage of symptoms he has, I'm afraid it's likely he's going to die in the next few months. There is an experimental treatment, but the application process is extremely stringent. If you want me to, I can see about getting you started?"

And from there, after a series of interviews, terms, agreements, and god-knows how much travel, you're here. In a sterile bedroom, with your husband in a stasis tank a few corridors away, slowly being healed of a Rot that had no cheap solution.

And now, you're a tester for some corporation, participating in an experimental trial that is doing hideous things to other people,
Your body, his life.
Would you kill for him?
18+
Made for YaoiJam 2022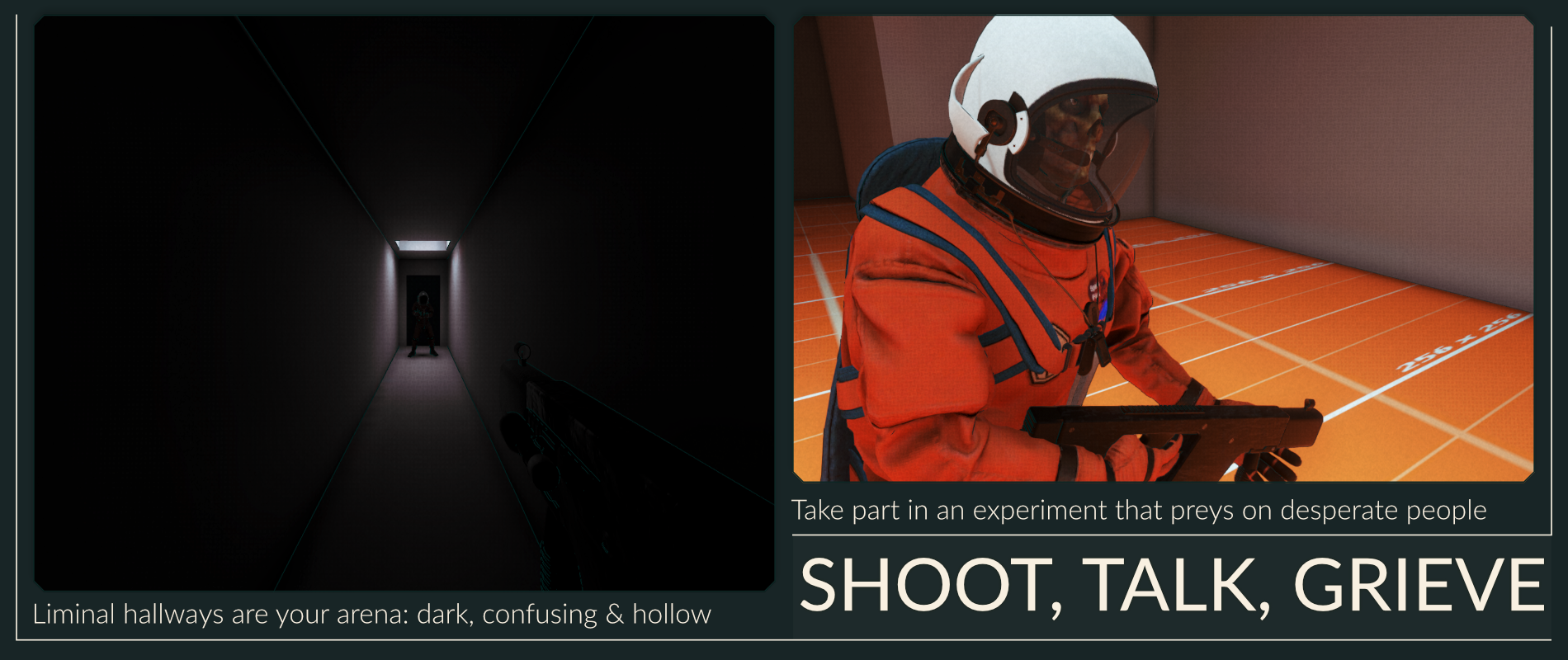 This is a game that mixes a deadly FPS with an IF about selling yourself in a capitalist world.

About the pain if seeing someone you love fade away from something preventable, yet impossible to fix due to the financial cost. About the anger of having to sell your entire self to get even a trickle of notice from the corporate colossi.

About 1-2 hours long
Content notice: themes of grief, a partner slowly dying, being stuck in a medical/corporate system that doesn't care for people.
This game has one sex scene halfway-through, which can be skipped.
Supports both gamepad/keyboard controls
Made for Windows, Mac/Linux builds are provided but untested
The game does not have a settings menu or options, but does save your progress.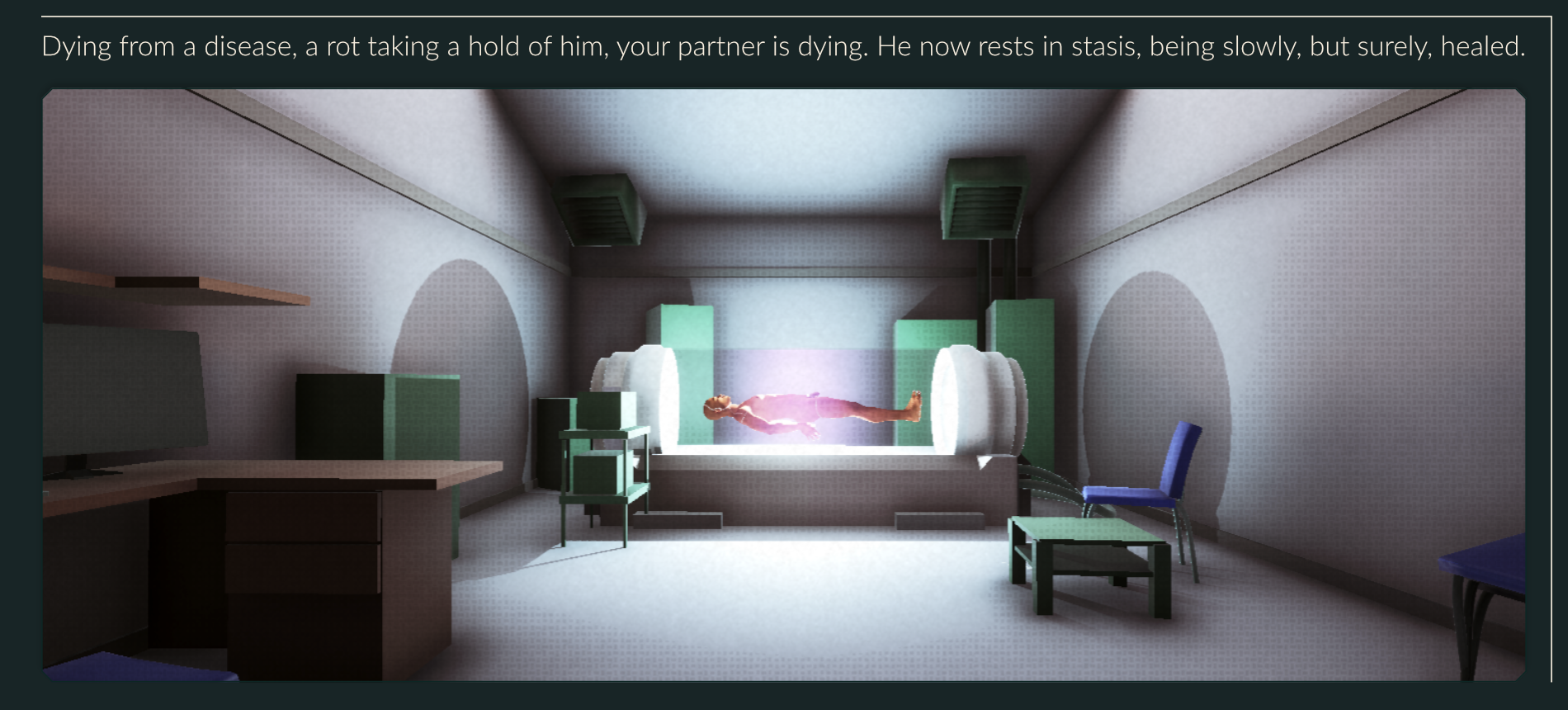 The game takes it's cues from the new era of Wolfenstein, the classic FEAR, the tensity from Sicario, and layers it with the yearning poetry of Andrew McMillan.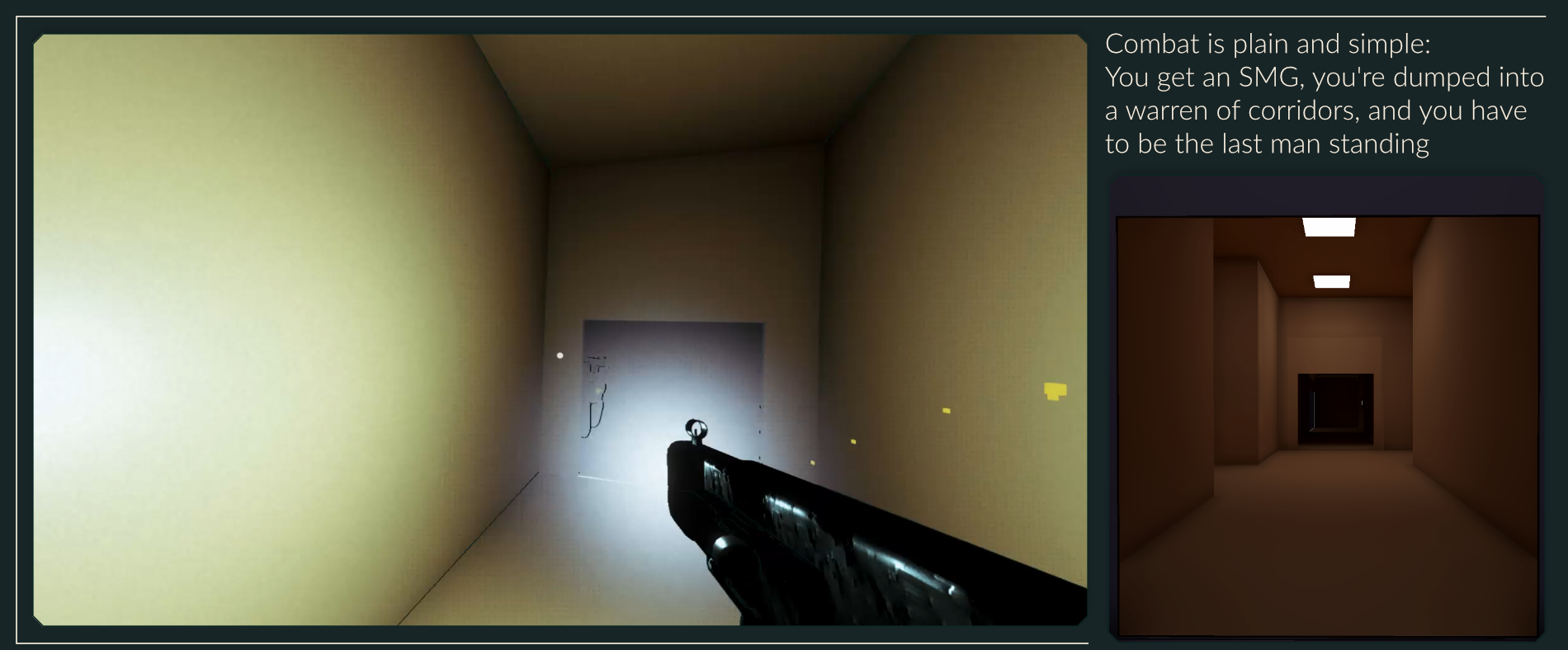 Want to see my previous Yaoijam entry? Go play Two PEAs in a Pod!
Or, if you want to support what I'm doing as a game-maker, buy Day of Maintenance!

Credits
Audio/Music by Rowan Austin and James Smyth
Made with Unity 2021.3.6, using URP, my personal code library, and the following tools/plugins/assets

Download
Click download now to get access to the following files:
Jam Build - Windows
123 MB
Jam Build - Linux 64
143 MB