A Forgetful Loop
A big day today - Achievements!
48 of them to be exact, ranging from progression rewards, to some tricks, to a few difficult states. There's also a Platinum achievement as a final nod for all you trophy-hunters out there.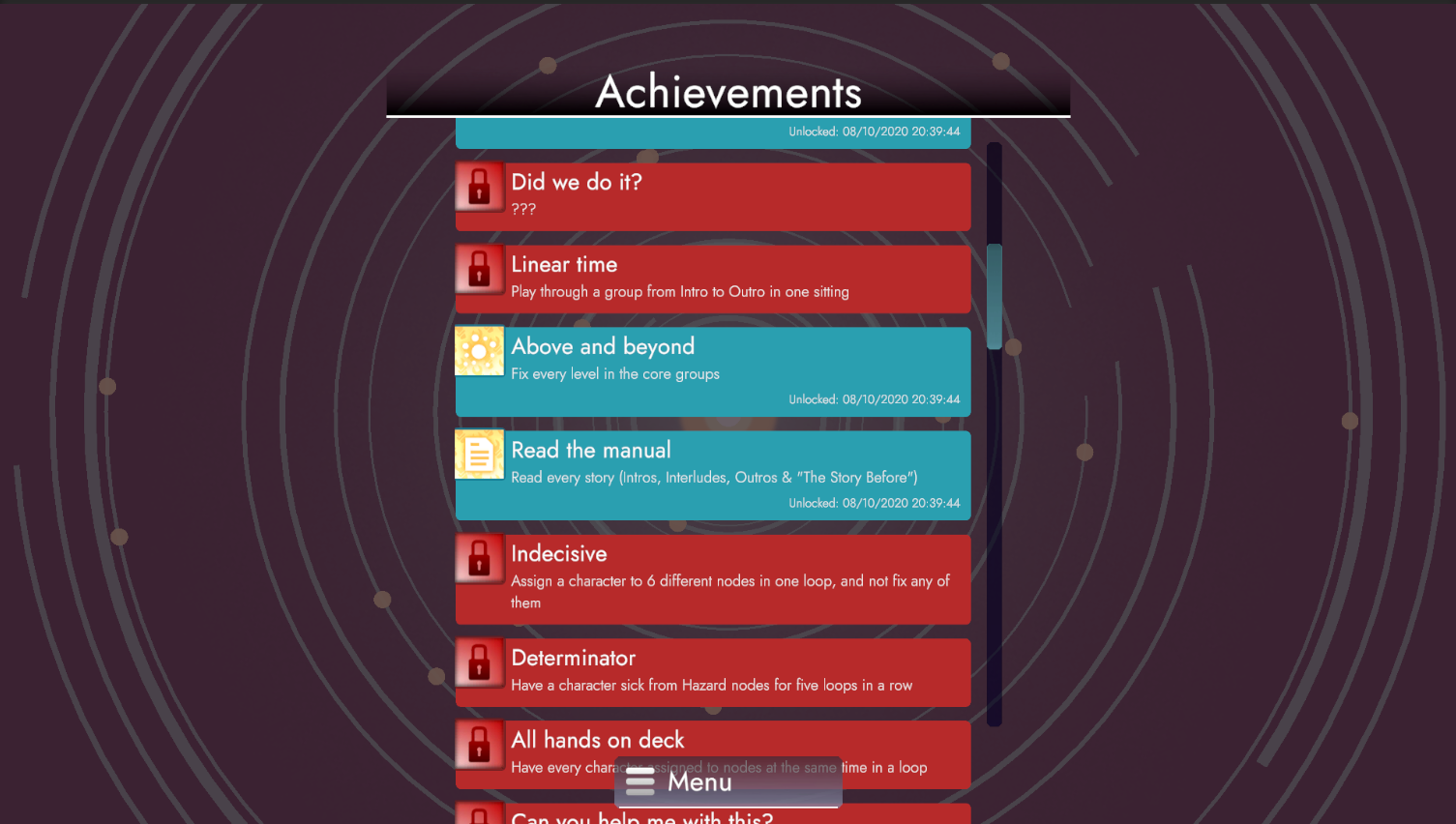 With this, the game is in a pretty good final state. Next thing is getting it ready for steam, along with a few minor bug fixes, and possibly some extra levels to fill out the game some more - release date TBA, will know once I've gotten steamworks ready!

Happy hunting!

Files
forgetful-loop-windows-x64.zip
197 MB
forgetful-loop-osx.zip
199 MB
forgetful-loop-linux-x64.zip
203 MB