A Day of Maintenance
New store design & wallpaper
---
Hey folks,
So the game is still plodding along hunky-dory, almost got all the gameplay in! 💪
As part of taking a small break from design/coding/actual brain-work, I've been working on the look & feel of the store art. Whilst doing that, I figured I could make a couple desktop wallpapers from them for anyone interested (see the attached images to this post)
~

For those who're curious: one of the UI themes I'm using as part of drawing up stuff are the classic Hayne's Manuals, blueprints, or those explosion-views of old sci-fi machines. Something about the blur of lines hiding tons of little details really sticks out to me. And as this game is about driving around fixing things, it felt like a natural fit.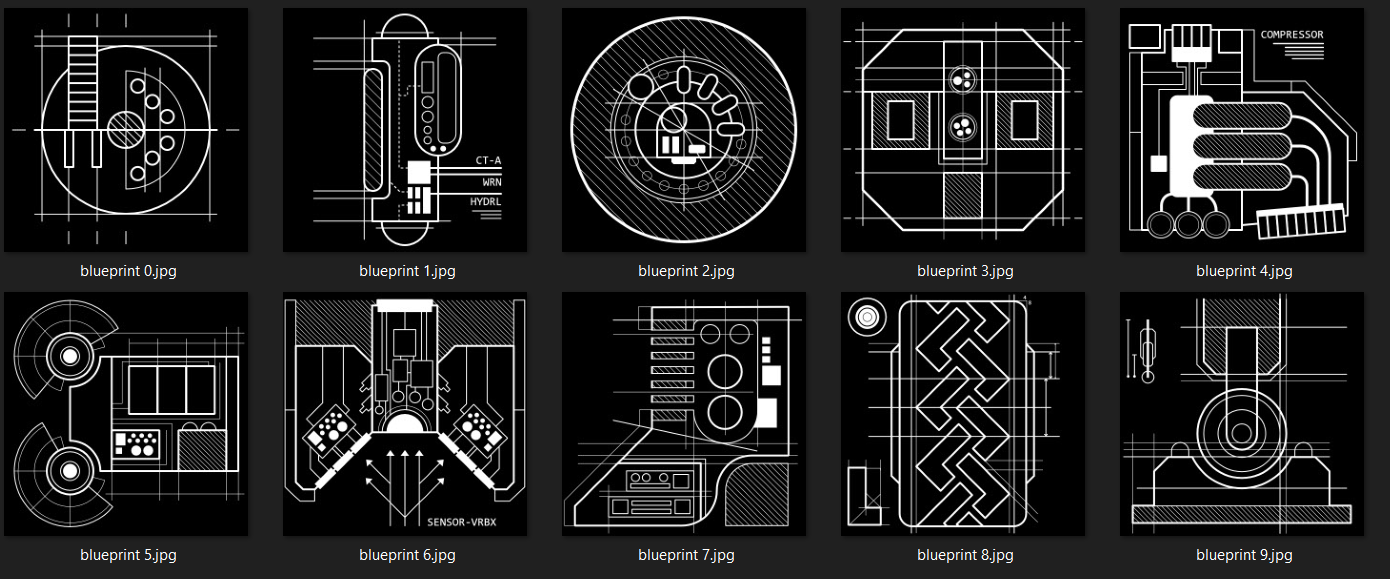 As the player scrolls through a story, these overlay and weave to add some detail behind the scenes. None of them are actually represented in the game, but I based them off imaginary components on the MSSIRT & Robots
~
Hopefully I'll be able to draw up some more detailed assets to make wallpapers from, but no promises 😁