A Day of Maintenance
ADoM is in the Hand Eye FESTival!
---
Heeeeello folks!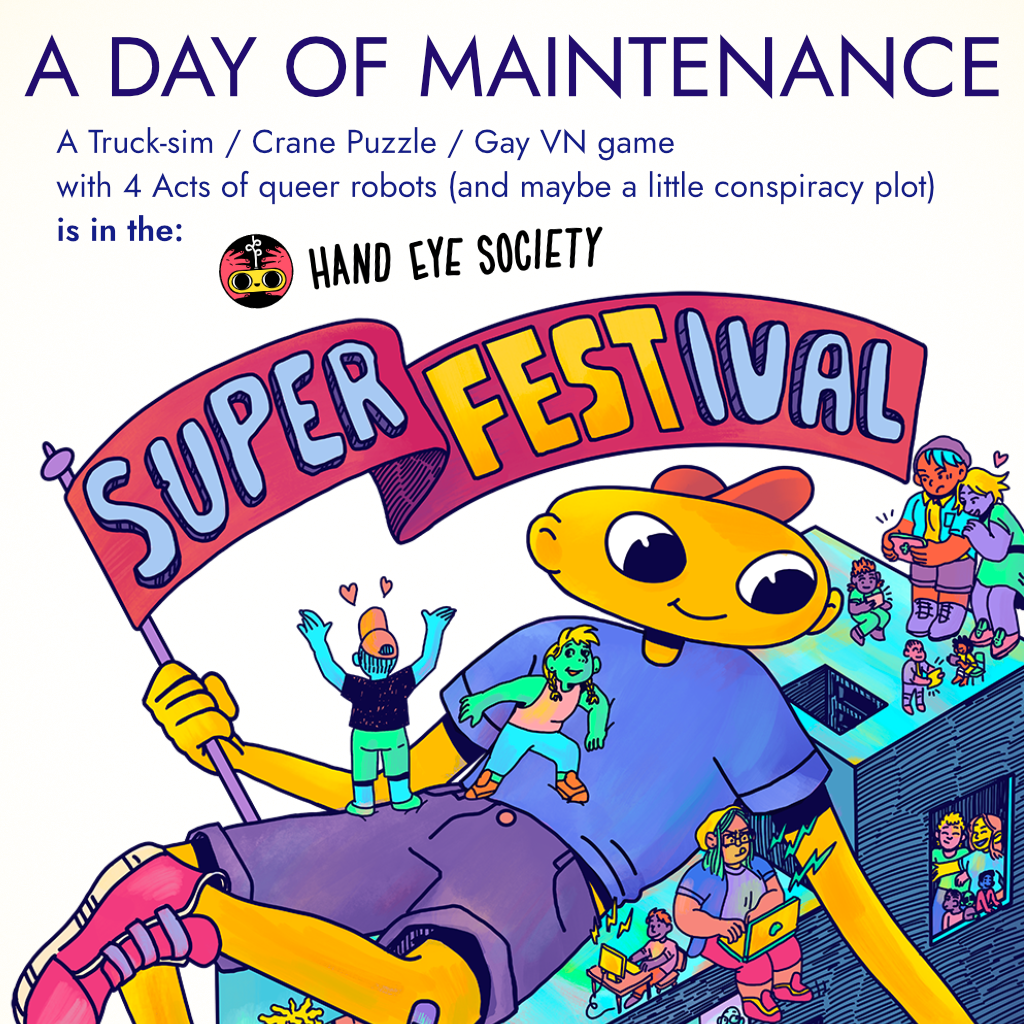 So I have wonderful news: Day of Maintenance is a part of the Hand Eye society's Super FESTival thing going on!
You can check out the (AMAZING) event page here: https://handeyesociety.com/superfestival/

And for those of you who are new to ADoM or my work, you can get my games now on discount for the next week!
Looking for a time-looping fail-forwards kind of sci-fi puzzle game? Check out A Forgetful Loop!
Want a short story to read about a robot's memories of being in love? Check out the Logs from Iapetus!
(And you're already on the Day of Maintenance page, so if you want convincing have a peek at the gameplay trailer)
Happy fixing, and happy playing X
- Peter