A Day of Maintenance
Release Date Announcement
---
Well, it's been a long, long time building up to this point.
December 2020: The Prototype
From December 2020, where this thing was merely a whole bunch of cubes trundling around a golden landscape, I accidentally(?) set in motion something which would become my biggest personal project ever (and hopefully not the last!)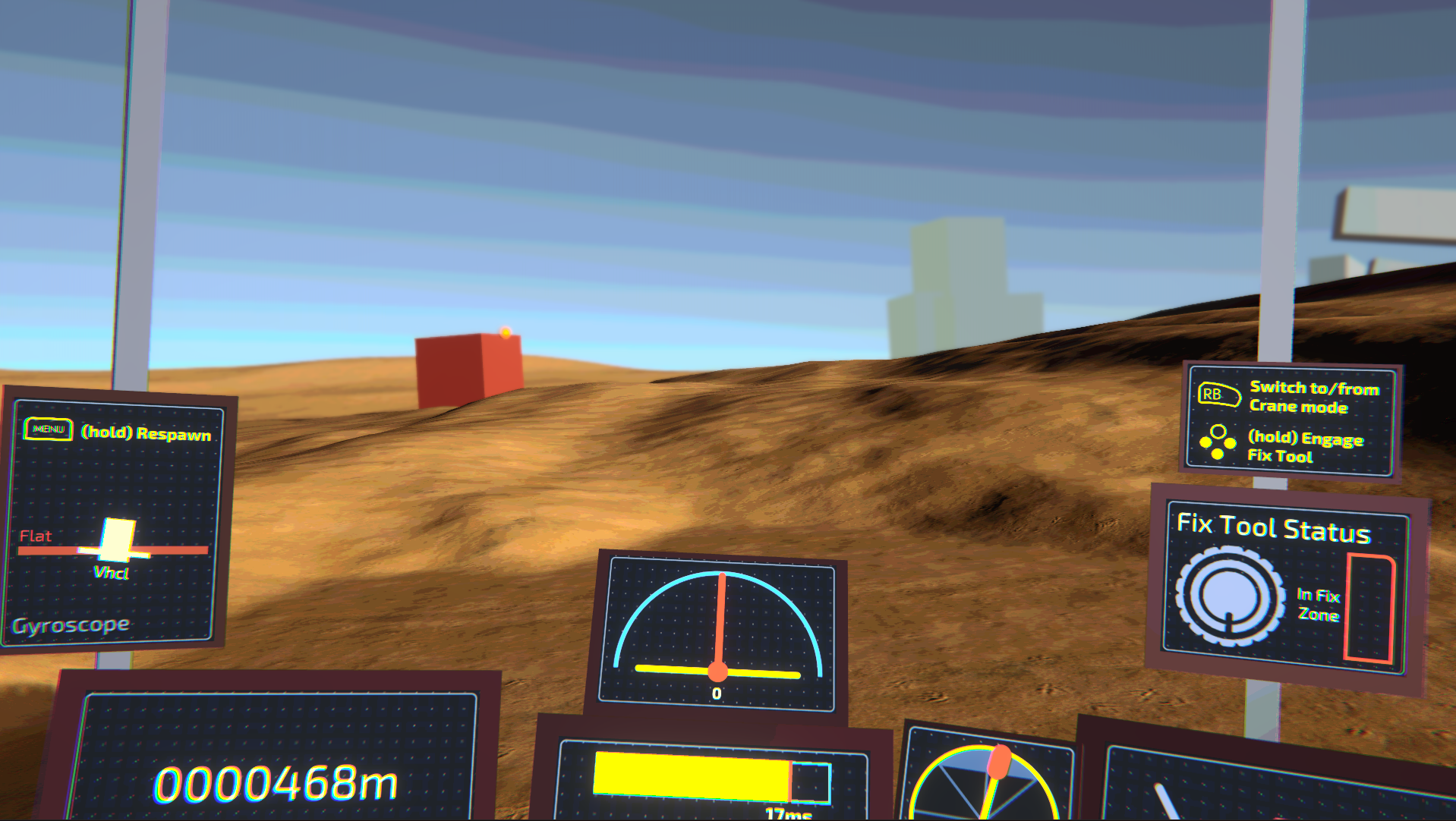 June 2021: The Demo
Then, in June 2021, we released our first build: a demo of the 1st Act in it's entirety (...which you may notice has been updated with all the latest goodies & changes!). This was for the Melbourne Queer Games Fest, where we somehow managed to make it to the shortlist! From there the game got a slew of interest and some bug reports, but overall was one of those major milestones I needed: the game has a build, it's playable, and it's good. The 1st Act is good. So now? we just gotta do the last 3.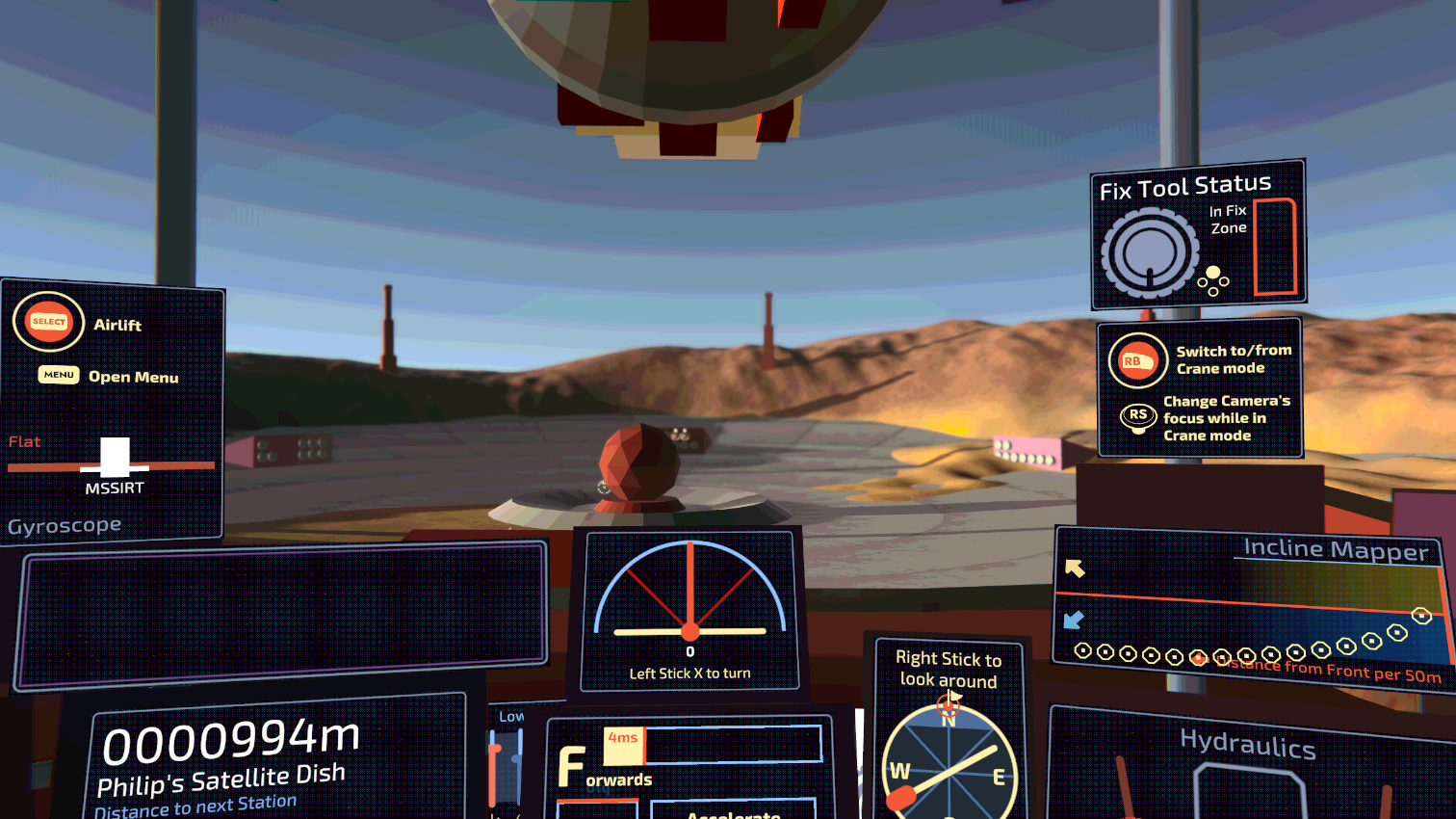 March 2022: The Release Candidate
And now, 1 year and almost 4 months later, we're here. At a point where the game is content complete, has an OST, has almost 80,000 words of writing to explore, and a nice curve of gameplay (all with Orby, the cutest boy-bot, chatting with you across the story):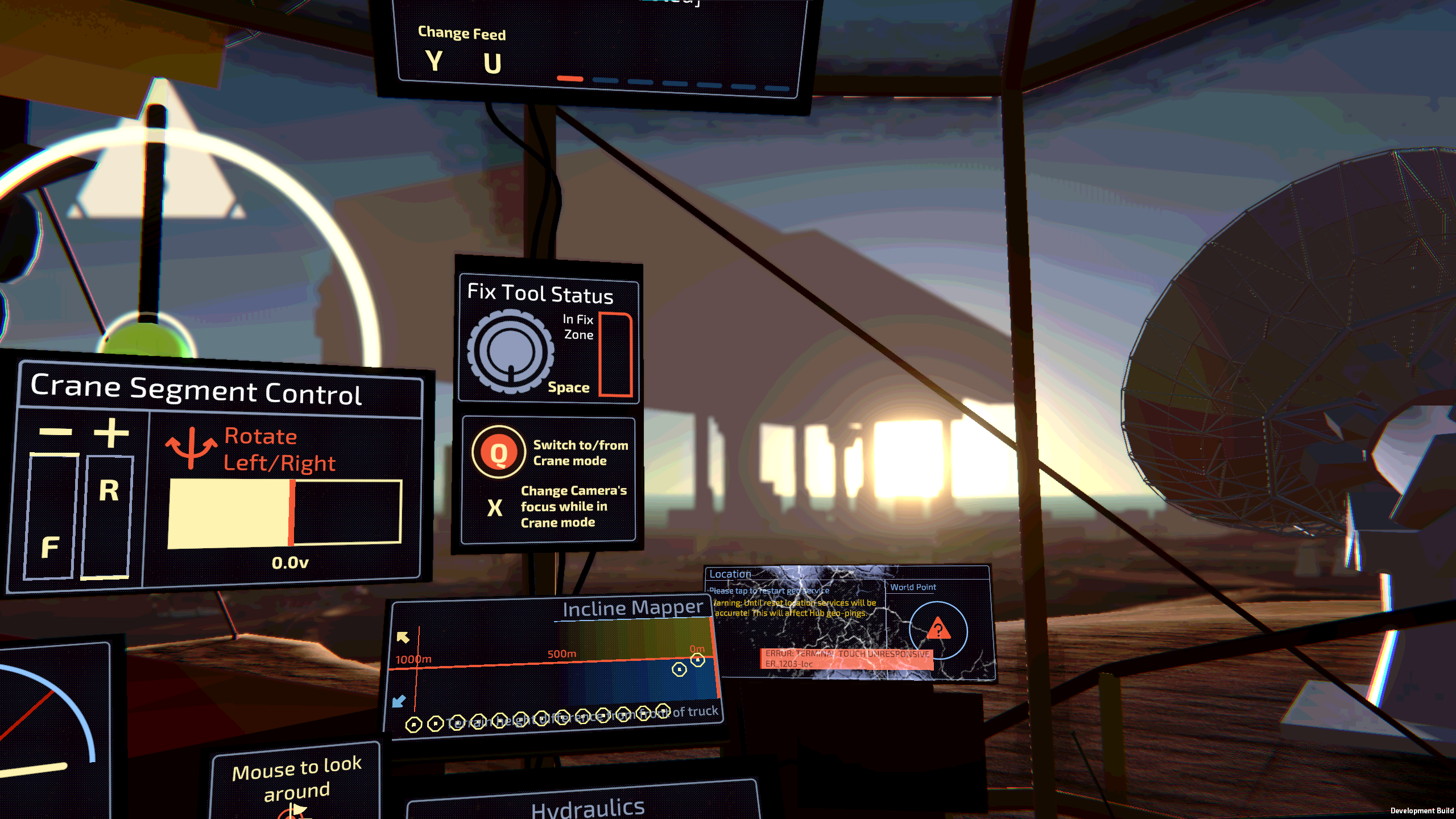 This is, to me, (and I say this as a completely biased voice:) a piece of beautiful work. Across the disciplines of design, writing, music, everyone involved has really contributed something special. I listen to Rowan's soundtrack & I'm in a trance. I read Freya and Elliott's writing & I laugh 'n tear up all over again. (I won't be so vain to mention my work here, but rest assured I'm proud)

A truck-sim. crane-puzzle, interactive-fiction game. What was just a weird little idea, that I nonchalantly talked Freya into working on, has now manifested itself into a thing that I know; right here, right now, will be one of my proudest achievements.
With a slew of characters, voices, stories and puzzles, this thing has become a "real" project for me, in that I've invested so much of myself into it. And I say that purely for myself - this isn't to diminish the 2 writers, 3 musicians, 4 artists, a design consultant, and all the folks who helped test it. And because of that - that contribution of voices - this thing is so much more than what I initially set out to make.
The final mile
And because of that, I am truly delighted to announce:

The game will release on April 22nd, 2022
Priced at $20, it'll be available for PC, with a Mac/Linux build also (but as always: those are untested so YMMV)
Not just that, but there will be a short-story tie-in to read, written by Julian K. Jarboe. This will hopefully be the first of a few of these side-projects for the game, where I have further ideas to explore in the future!

~
Now, in the run-up y'all should book into your calendars the following dates!

Over the next week I'll be posting a couple trailers for Rowan's Soundtrack
9th: Rowan's Soundtrack will drop, with a tonne of desert-y blues to tide you over for a bit
16th: the Logs from Iapetus will be downloadable, a short story from the world of the game
22nd: that's it! The game is out.
I really look forward to seeing what you all think of it.
🤖💘🤖