A Day of Maintenance
Oh look what we have here: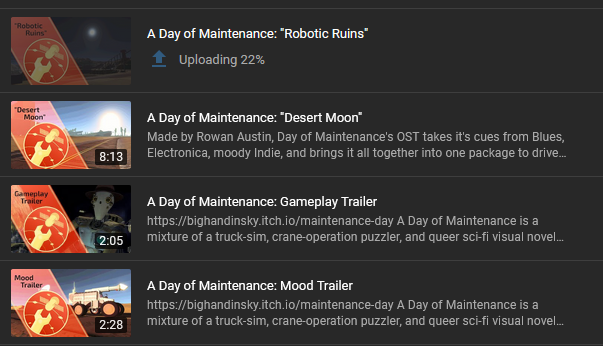 Not one, not two, but three new trailers are all queued up! These will show off a couple of music tracks from the game ahead of Rowan's OST release, and of course the gameplay trailer is the big one to catch when that drops!

This friday will be a big announcement day - watch this space!